Medical Imaging | Workplace Injury or Insurance Fraud Can Be Seen
with Non-Invasive Technology
September 25, 2012
Health Insurance Fraud costs billions each year that affects insurance costs for companies, insurers, lives and those with real injuries looking for help. Times have changed and technology has advanced to assist with this expensive problem.
With injury or infection there is an inflammation that can now be seen with non-invasive technology. That means insurance fraud can also be seen and people denied insurance claims with real injuries can get help.
Thermografix leads the world by employing infrared imaging applications that are approved and recognized by Boards of Medicine, Dentistry, Nursing, etc. Lecturing medical education for continuing education credits required for licensing is the highest standard and required for the integrity of the imaging, representation as well as presentation. Cost savings could be immediate
or if required the patient could be imaged
in the courtroom in front of both medical/legal teams as well as the judge.

Workers Compensation is challenged with insurance fraud and those genuinely hurt. These imaging applications bring the invisible to light by showing reduced inflammation with effective treatment. The image supplied here is a general representation, there is much more information available to the health practitioner or legal team.

Training medical professionals to see their objectives with non-invasive imaging is our objective in doing no harm while saving money and meeting health objectives. Go to our Medical Page for more information, examples of difficult diagnosis including the early detection of breast cancer. Contact us so we can assist in your objectives.

~ Professor Curtis Bennett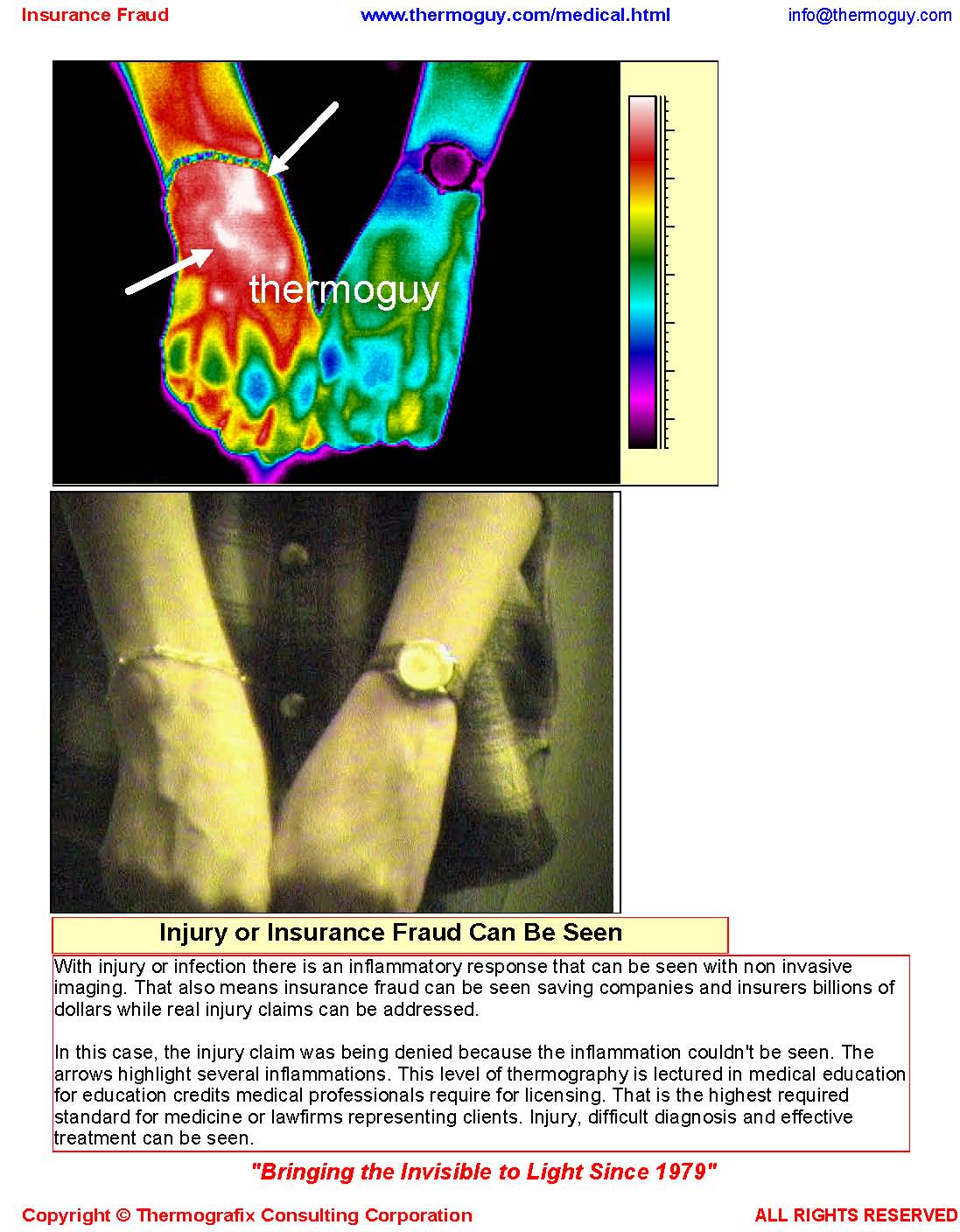 All work from Thermoguy.com is reproduced and distributed with permission and is not to be represented,
misrepresented, reproduced and/or distributed anywhere else without written permission.