About Curtis Bennett, Co-Member, Faculty, the Integrative Health Forum (IHF)
Most Advanced Infrared Consulting in the World
"I am the world's foremost authority on applying infrared technologies at molecular levels.

I am committed to contributing to the overall improvement of the Earth's ecosphere by extending mankind's vision beyond the visible."


~ Professor Curtis Bennett
Professor Curtis Bennett lectures accredited education credits required by medical academia for ongoing licensing, under the auspices of the Integrative Health Forum (IHF) and the Global Education Development Institute (GEDI).

He is an Adjunct Professor for Accredited Medical Education For CME Credits.

It took him 13 years to earn the additional title of Chief, International Science Advisory Board for IHF with 14,301 members.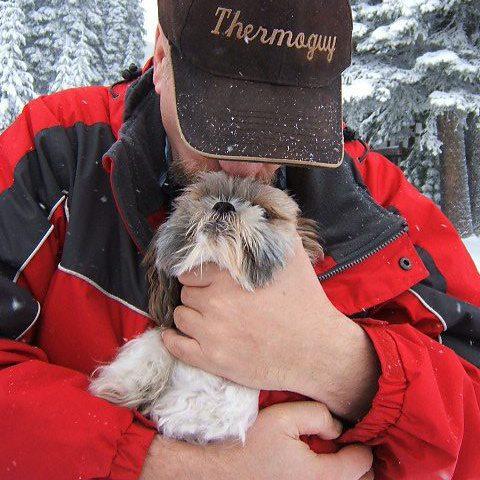 'Most advanced infrared consulting in the world providing professionals with energy audits, water leaks, medical imaging, groundwater imaging, heat loss, urban heat islands, forestry, watersheds, firefighting, building inspections, published, lecture internationally, etc. and will change academia of the world by giving students sight of temperature where otherwise it is calculated.

Specialties: Building Energy Audits, Leaky Condos, Climate Change, Emissions, Electrical Distribution Inspections, Mechanical, Refractory, Forest Fires, Ground Water Sourcing, Fish Spawning, Non Invasive Medical Imaging, Medical Education'
Recommendation by Sharon (M.) Weinstein, CSP, CVP, CRNI-R, MS, FAAN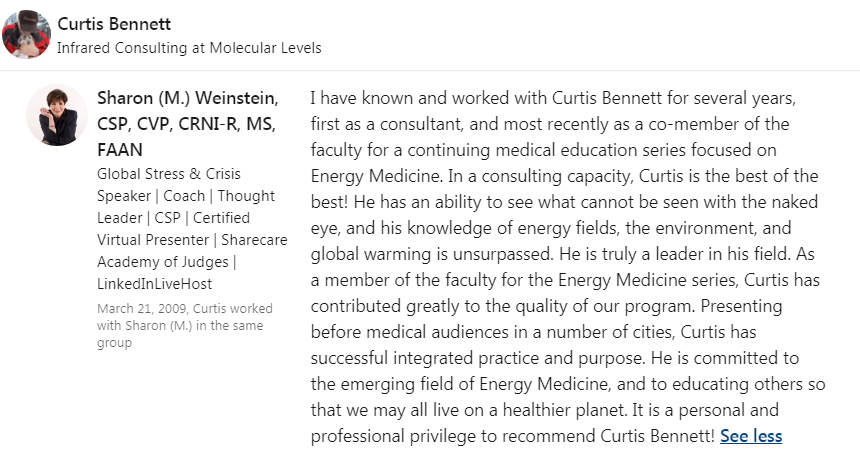 Integrative Health Forum (IHFGlobal) Investigation of Physicist
Professor Curtis Bennett and the Integrative Health Forum (IHFGlobal) Associates Team investigated the Physicist who designed the

Magnetic Soles

for a dozen years.

Topping off the investigation is the fact, once proven, that this technology is lectured for Continuing Medical Education (CME) credits. Approved medical education is the highest level of

accreditation

.
Professor Curtis Bennett was retained as an objective independent consultant to investigate and report on this technology and to tell the truth about the claims made by the Physicist who developed the
Magnetic Soles.