Feel the Benefits of our Magnetic Soles

Feb 7, 2011
Hippocrates Health Institute's Dr. Brian Clement speaks about his new book, Killer Clothes.
Killer Clothes

by Anna Maria and Brian R. Clement, PhD, NMD, LN
Co-Directors, The Hippocrates Health Institute
The clothes you wear may shorten your life and impact your health.

Did you know that:

Wearing a bra, especially a tight one, can increase your chance of developing breast cancer. Synthetic fibers are such a burn hazard that the U.S. military prohibits troops from wearing them off base. Man-made fibers in sportswear can reduce an athlete's competitive edge. Close-fitting synthetic underwear can contribute to infertility in men. Adequate testing has not been done to determine whether fabric additives, such as insecticides and metals, can safely be in constant contact with human skin.

Man-made clothing fibers, such as nylon, spandex, and Teflon, have only replaced cotton, wool, and silk over the last sixty years. During this time there's been a significant increase in health problems that may be associated with wearing synthetic garments: Fertility problems, respiratory disease, contact dermatitis, and cancer.

Killer Clothes reveals the many ways that synthetic clothing, chemicals added to garments, and tight clothing and tight shoes create dangerous problems for human health. Dr. Anna Maria Clement and her husband Dr. Brian Clement, co-directors of The Hippocrates Health Institute, document the rise in health problems that has paralleled the increase use of synthetic clothing fibers. They intend to create a wider awareness of the many medical studies—which the media has mostly ignored—showing the harmful consequences to health of wearing synthetic clothing.

Learn: What fabrics and chemicals to watch for when selecting clothing. How to identify deceptive synthetic fabrics, why to avoid any garment that is advertised as being antishrink, antibacterial, antimicrobial, antistatic, antiodor, antiflame, antiwrinkle, or antistain. The advantages for choosing natural fibers. Tips for ecological and health-friendly cleaning.

About the Authors
Anna Maria Clement and Brian Clement are co-directors of the Hippocrates Health Institute in West Palm Beach, Florida. Anna Maria Clement began her professional career as a practitioner of natural health-care as director of the Branda lClinic, an internationally recognized and well-respected center for health recovery in Stockholm, Sweden. Kelly Serbonich has been a chef at Moosewood Restaurant and an executive chef at Hippocrates Health Institute. Brian Clement has spent more than three decades researching and practicing nutrition and progressive health care.
This book reveals in unprecedented detail the toxic truth about the clothes we wear and the surprising number of harmful effects on health caused by garments once considered safe. Readers will learn about the dozens of substances that pose a threat to both human and environmental health and what can be done to protect themselves.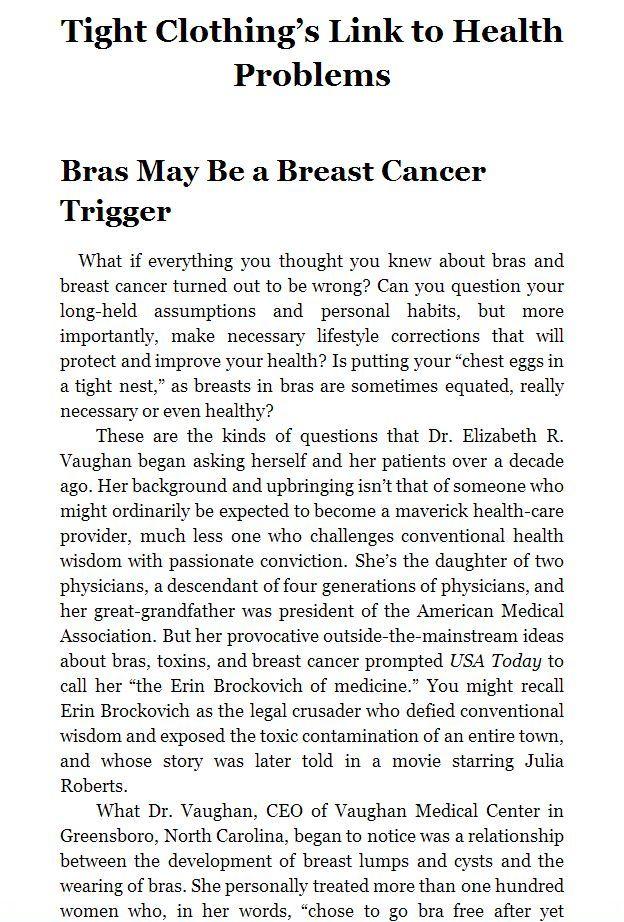 Purchasing Notes:
1. Customer is also responsible for Canada Customs Duty, when applicable.
2. Please allow up to 2 or 3 weeks for delivery.

Price: $14.95 USD + $12 USD shipping & handling.
Price subject to change without notice.
Method of Payment:
Interac e-Transfer or PayPal