Soles | Dementia Case Study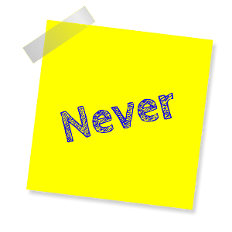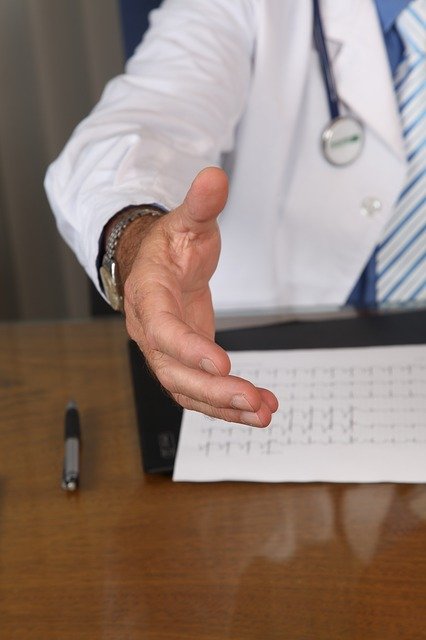 Friendly, Highly Competent
Geriatric Psychiatrist
January 7, 2022
By Dianne Knight
On December 13, 2021, my friend was scheduled for a cognitive assessment by his Doctor, a highly respected Medical Lead at his hospital and a Geriatric Psychiatrist working with patients in acute, rehabilitation, long-term care, and community settings. The Doctor was both highly competent and friendly.
This particular Doctor understands the value of relationships in healing. After the testing was over, he credited my involvement, by taking care of my friend, as the major factor why my friend recovered from his dementia, saying "That never happens" and happily discharged him as a patient because he was now normal.
More than a year earlier, in October of 2020, I received a telephone call from the general manager of a storage facility where my friend had chosen me as the emergency contact to preserve his large irreplaceable collection of Natural Healthcare books. Due to the fact that my friend was not in communication with the facility directly for several months, I had been brought in.
I learned that my friend had sent in an unknown third party for August and September to pay his monthly bill on his behalf. I then went to my friend and found he no longer had the physical strength to walk the long one block distance from his residence, as he had done for several years. No one had shown up to do the October payment. My friend was unable to correctly relate what had taken place.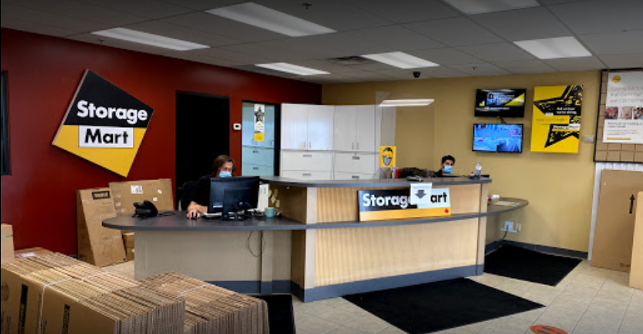 Image credit: Neil Sharma, Sept. 2020
I discovered that my friend could not manage his everyday responsibilities as he had previously, and was sleeping whenever I arrived at his apartment to check on him.

I assumed that he was not eating healthfully, went on errands and came back with highly nutritious selections from a nearby grocery store.

My friend assured me that his monthly income was forthcoming. Many weeks later, I learned that he did not realize that his flow of funds had fully stopped, due no fault of his own, because of a huge number of errors.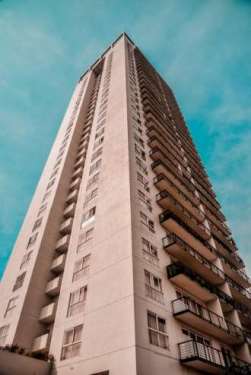 All the wonderful people around my friend were sympathetic to his peril and guided me on what to do, from how to implement Notorized Power of Attorney for both Personal Care and Property, to helping by printing the legal forms when my usual spot, the Toronto Public Library, and many other services that I could have gone to in normal times, were closed due to lockdown.


When I visited my friend in his apartment building, a good-hearted
security guard who knew me from when I had last intervened, assisted me to alert my friend that I was at his door, when he did not answer. This caring fellow went outside to my friend's unit on the ground floor, and was able to knock loudly on the window and call to him while shining his flashlight through the window, where the drapery did not completely cover, while I knocked and called from the front door. Each time we were successful at awakening my friend.
A couple of years prior, my friend's building management had forcefully sent him to hospital against his free will. Then, without anything significant showing up in test results, concluded that the lack of a real diagnosis was correct.

My friend was exhibiting a lack of competence to care for himself and all his daily duties. Then they had tried to evict my friend, seeing his decline.

They won in court.

I asked for a week of delay, finding that the building management was open to finding a better solution.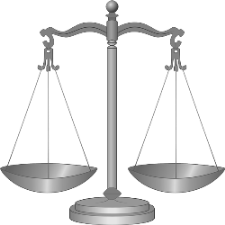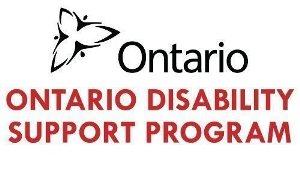 Back then, my friend's excellent Ontario Disability Support Program (ODSP) worker, Mabel, had guided me on how to save my friend, intuitively knowing by her multiple years of experience that something was wrong.

Fortunately her advice had worked for a while because my friend trusted me and did what he was supposed to do to save his housing.
I have known my friend for over 20 years and it was not obvious to any of us, the group of his friends who knew each other, how seriously his daily behaviour patterns had changed for the worse when at home. We accepted it as it appeared to be on the surface, not recognizing that there might be a physical source of very serious trouble.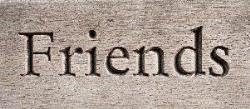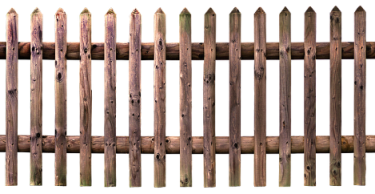 My friend had announced to us that he was going into reclusion and we all bowed to his wishes as he parted company, He had abandoned his usual activities, to isolate himself from the world. He claimed
that he wanted the time to write his four books in progress. Knowing him as a highly advanced and gifted intellectual, we respected his decision.
My friend had always been cordial to everyone in his building and when he was in need, his friends from the building who were sitting on the bench out front, confided in me that my friend could not make it as a homeless person, being familiar with his visible physical challenges and his lack of worldly experience of how hard it is to stay alive in such challenging circumstances.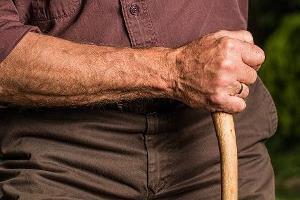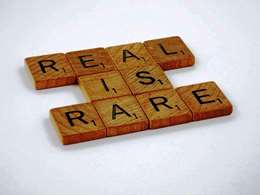 These good people could easily distinguish a genuine caring person from someone who would not be wanted there.

I knew they were right. Aware of their perspective, I gratefully did all they said to do to help him.

Building management had ignored involving me earlier, falsely concluding that no one would be there if they contacted the emergency person listed in their records.
This time I had to present the case to my friend that without his apartment unit, or a possible relocation to a seniors' retirement building, he likely would not be able to work on his life's mission. He barely comprehended why he ought not to passively go along with any future that others would choose for him, such as a nursing home, or an
assisted living community
or supportive housing. He was too far down to manage his place in the world.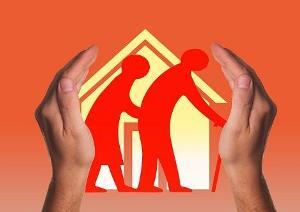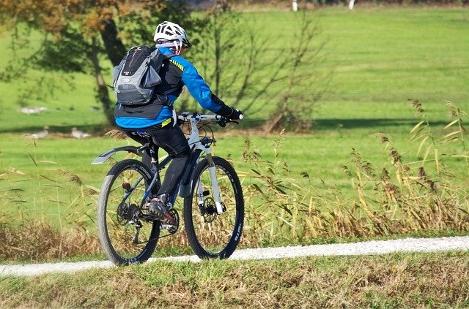 One of our mutual friends rode over on his bicycle to see if he could figure out what had happened by conversing with our friend.
He imagined that the trouble might
possibly
be coming from an ignored dental infection that had travelled to the brain.
In February o f 2021, upon notifying building management that I held Power of Attorney, all that building management could do was suspect "foul play" and wonder if my friend was being unknowingly drugged by someone else. Therefore they had called in a seniors' crisis management team.

This team included a Nurse Practitioner, who quickly figured out all the issues with a correct diagnosis. A huge Vitamin B12 deficiency anemia showed up in routine blood work and accounted for all the symptoms my friend was experiencing.


The Nurse Practitioner prescribed B12 injections 3 x a week for 8 weeks because my friend was in such a severe state, with an oral supplement for the days before the shots could start.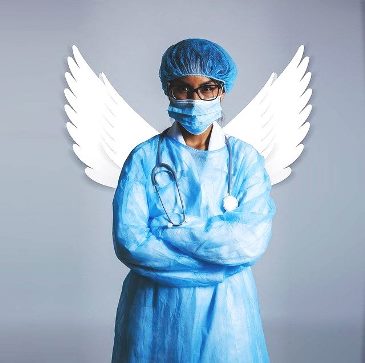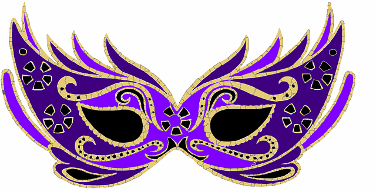 B12 deficiency is known as "The Great Masquerader."
~ Michael Greger M.D. FACLM
October 21, 2020
A long term close friend, who had reversed her father's dementia temporarily, until the
status quo in
his new seniors' housing influenced him to reject her special care.
She had coached me to implement dietary improvements for my friend.
My friend refused to follow her suggestions. This was not his real self, at the time unable to comprehend the significance and follow wise lifestyle choices.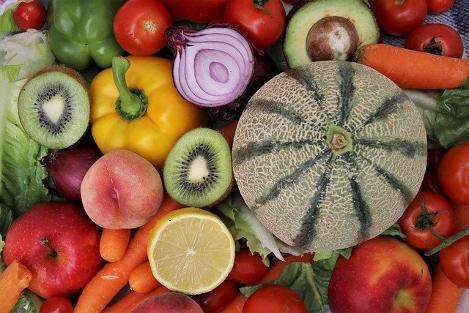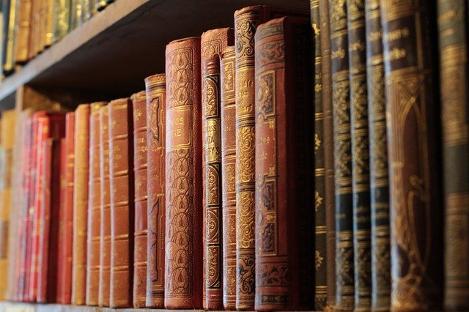 My friend was living as a vegan, without being fully up to date on the science of Vitamin B12 deficiency.

We did agree that the body absorbs only as much as it needs, and if there is any excess, it simply passes through.

He had possessed highly advanced knowledge and had done living, raw foods veganism correctly in his youth.

For over 40 years since then, he had chosen to expand his massive collection of books, rather than living as an example of vibrant health.
There was no way in the world to influence my friend to take better care of himself.
In fact, after I brought him a twelve pack supply of a healthy plant based beverage,
almond milk
fortified with B12, he told me that he had stored the boxes of it it in his fridge.

Later he informed me that he had give some to another person in his building.

Perhaps he gave it all away, unable to introduce new good patterns of behaviour.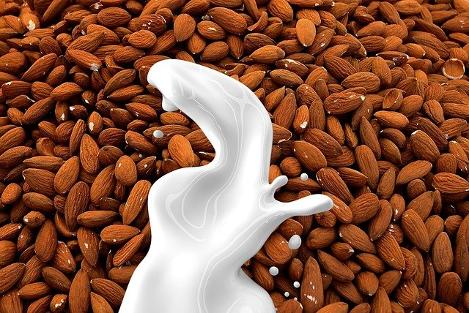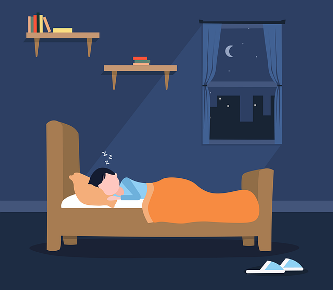 Being a take-charge administrator, I did everything in my power to facilitate my friend, including renting him an economical room in a house with good people, a very short distance, two kilometres from where I lived, to separate him from any possible harmful influence in his present residence and care for him far better than I could than if he was much further away.

He told me that the best part was his long uninterrupted sleep, as much as his body needed.

Knowing the down side of decline in cognition related to consuming gluten and writing by email to the Nurse Practitioner about the science behind it, I had been assisting my friend when I did not provide gluten to him in processed foods.

My friend was unhappy about going wheat free and gluten free.

Trouble with a housemate arose after a certain party gave my friend pancakes made with wheat. This person thought he knew better than anyone else about what was good for my friend. Then my friend had a sharp sudden decline in cognition and loss of body control.

My friend thought that he was there to eat for pleasure and to go to local restaurants. I saw that he let his fresh fruits that I had brought him turn overripe, inedible.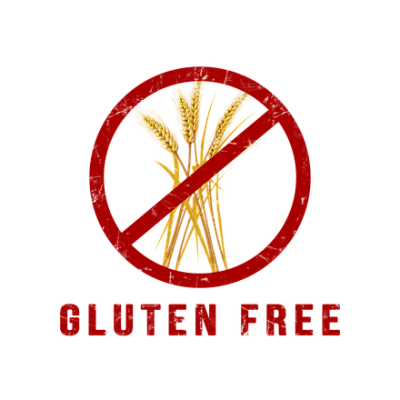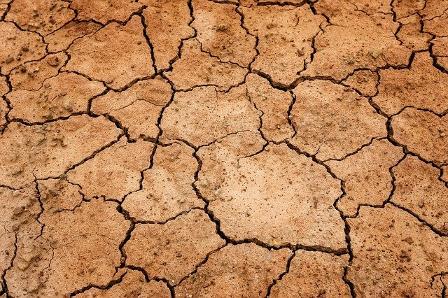 It's easy to see how someone can readily fall through the numerous cracks in the system, when incapable of navigating the obstacles solo.

One such example was when the nearby pharmacy lost the B12 prescription, the Nurse Practitioner was too busy with her other patients to take care of it, and an assigned nurse was on her way to do the housecall, scheduled to do the first injection.
On the previous day, I had spent three hours with my friend, conversing with him in preparation for him to accept the injection. I could not allocate this time again later in the week, after it would no longer be in his memory.

Fortunately, the dispensing pharmacy, by midday, found his prescription among their faxes and we made it just in time.
Over the
course
of more than a year, the Nurse Practitioner answered almost endless emails from me, inquiring about how to best help my friend by considering all the causative factors that might be bringing him down. I left no stone upturned.
She clearly knew that the B12 injections were the primary route, the key to hopefully restore him to better health and claimed that other lifestyle approaches, such as a gluten free diet or replacing his regular beverage of soda pop with a better choice, were not that significant, especially when my friend was not willing to cooperate with any restrictions. She worked very hard all the time, including transferring my friend's services to the new catchment area where I had rented him a room and back again to his primary residence.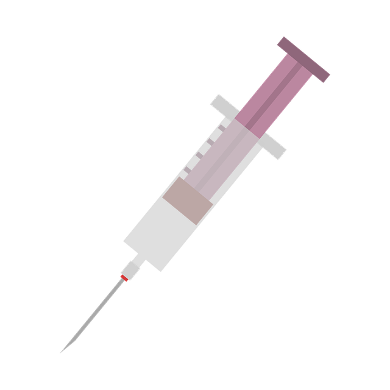 Very caring healthcare people, from a nurse to give the B12 injections, to a Personal Support Worker (PSW), to a physiotherapist, made housecalls to my friend in his rented room, attempting to set things as right as they could.

It was seemingly making up for lost time, if only they could, due to the previous misinterpretation of his medical status.


With me realizing in hind sight, upon discovering the severity of my friend's symptoms when he was not his real self, unfortunately l
ife away from home was not a good choice for others in the house with the rented room.
It was not until I could spend ample more time with my friend that I truly saw how much he had declined. He had become argumentative, defending his behaviour that was not viable in normal society and this had affected his housemates for the worse. They reported some improvement
towards better cognitive functioning
after the injections began, yet things were too far out of bounds.


His Psychogeriatric crisis team completely understood and expedited his return home.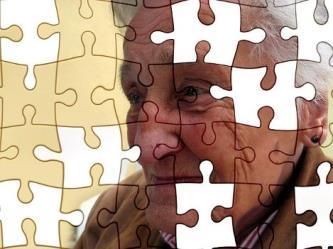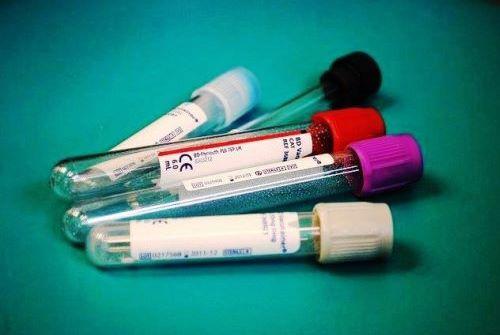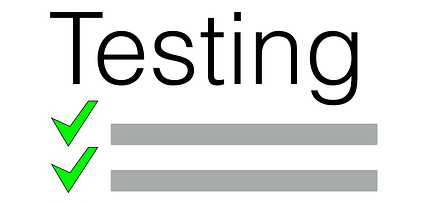 On Tuesday, July 6, 2021, my friend's blood test results came in with his Nurse
Practitioner
interpreting the results and thinking how to go forward to protect my friend for life.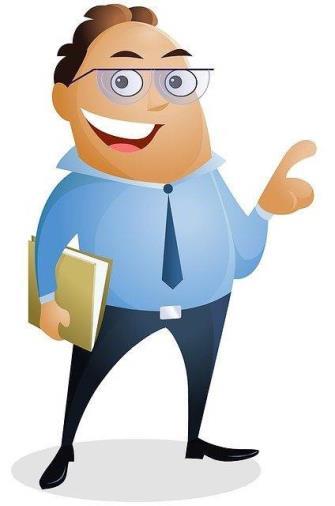 Gradually, a bit with each injection, my friend's real self had begun to emerge. His Nurse Practitioner could not predict if the Vitamin B12 treatment would be successful before it began, since his issues were so long standing.

In July 2021, I wrote to his Nurse Practitioner that 'I have to "pull teeth" to remind him to do normal things, sometimes a dozen times or more on different days before he takes action'.

I filed a comprehensive field report for the July assessment, that the Doctor found very helpful.

After this assessment, the Doctor explained that my friend's body would take some extra months to adjust to the optimized new level of B12 in his system, after the injections were all finished and he was still not his full real self.

This information brought me great relief, knowing that my friend had a chance of a full recovery.
Upon my insistence, my friend's new, since he returned home, seniors' crisis intervention team, found my friend's Magnetic Soles on August 11, 2021. They were in a storage tote, still packed up from his trip to the rented room. My friend had not been able to locate them, or else did not understand their tremendous significance upon his ability to restore his cognition and had failed to find their whereabouts.
Neither the Nurse Practitioner nor the Doctor comprehended fully how they stabilize the body electrically, help regrow nerve fiber, and how the scope of medical diagnosis has changed, as lectured at the Continuing Medical Education (CME) level. Even in today's highly polluted environment of wireless Radio Frequency Microwave Radiation and exposures to other hazardous Electromagnetic Fields (EMFs), we had a tremendous advantage by the Magnetic Soles, now inside his shoes working 24/7 for my friend, hidden in plain sight.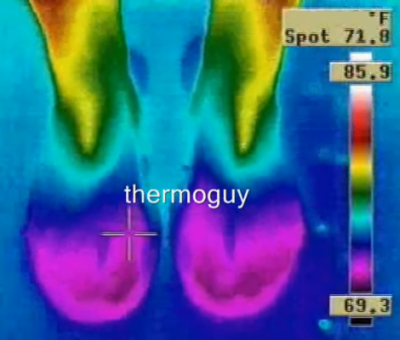 During the final cognitive assessment of my friend, held in the Recreation Room of my friend's building, another party seated a short distance away at a different table, received a cellular phone call. Immediately my friend stated to the Doctor that his mind went blank and he could not continue to answer the question he was doing. I'm not sure if anyone else took note of what really happened coindientally. The Nurse Practitioner and Doctor had both made reasonable accommodations to maximize my friend's ability by not carrying wireless technology or by keeping their device far away from my friend.
I wish to thank and credit the work of Professor Curtis Bennett of the Integrative Health Forum as he guided me to help my friend and others.

For over 11 years he personally did everything possible to help with every case that I brought to his attention, always working to save as many lives as he could, while legally battling the government authorities who made tremendous money by selling spectrum and allowed the human made wireless electricity to envelop us.