Feel the Benefits of our Magnetic Soles

Matthew Jensen, JensenWorks Technology
Wayne Gendel, Forever Healthy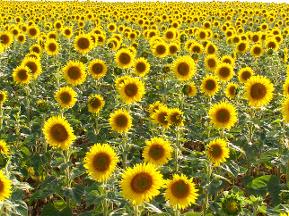 Thursday, December 12, 2013

"Sitting at a desk most hours of most days, over many years I developed an issue with circulation and swelling in my ankles. I got a pair of magnetic insoles and started wearing them even semi-regularly and I've not had an issue now for almost two years. I highly recommend that everyone have at least one pair, not just for repair, but for prevention as well."
Monday, April 9, 2012

"Taking out the pendulum, I got a slow, medium-sized clockwise spin, (meaning a positive consistently supportive energy), emanating from the soles. Stepping on them, I immediately felt coolness and shivers around my feet, with a frequency I recognize as active kundalini. Then my breathing deepened, with shivers running all over my body, which I recognize as my energy increasing in frequency. My neck pain greatly decreased which I found out by synchronicity when rolling my head. My neck and shoulder area was full of high vibration shivers, which I still felt a half hour later."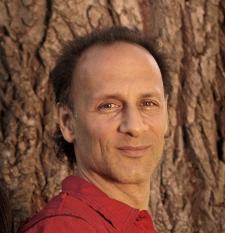 Wayne Gendel, Forever Healthy
www.foreverhealthy.net
Toronto, Ontario, Canada
416.962.4400 Toronto
866.962.4400 Toll Free


Tuesday, May 15, 2012

"I have been using the Magnetic Soles brand of magnetic insoles since Dec. 2011. I have been a 95% raw foodist since 1985 and am in very good health with no major issues. I have been using magnets personally in a few ways and with clients since 2001.
1. With my purified water system and in my magnetized drinking cup since 2001, I noticed a creamy, softer taste to the water. I notice increased plant growth and density using magnetized water.
2. I have used magnets on my knee that helped with the pain and healing of a slightly torn tendon with great benefits.
3. On my wrist, I used a magnetic bracelet to help with minor pain from overuse.
4. I use Magnetic Soles brand of insoles, although I have no health issues in that area; I believe the circulatory and preventative benefits are a no-brainer. In cases where I had a health issue, I noticed results always within 1-12 hours. I personally believe magnets are a powerful tool for many health applications.
Many of our Forever Healthy customers report positive results in 1-2 days. I believe in many of the referenced studies showing magnets' positive benefits, from accelerated healing, to pain relief and also increased plant growth with magnets and water. I highly recommend using Magnetic Soles and other magnetics, as I see only positives using magnetic therapy, if the correct quality magnetic products are used."

Sunday, February 5, 2012

"I found the Magnetic Soles further enhanced all of my therapeutic efforts to have a heightened energy day. I felt immediate relief to both metatarsal arches and my left leg. I feel that this new technology could help many people with their low energy challenges."