Feel the Benefits of our Magnetic Soles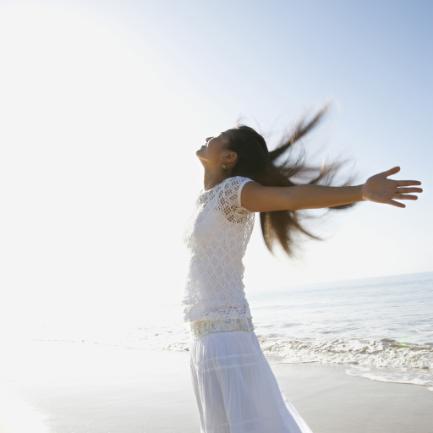 When first becoming familiar with the way that our Magnetic Soles and Wellness Products will act with your body, always remember that Mother Nature is in charge. The body's north and south poles of each cell will line up and connect far better with the poles of each neighbouring cell.

This cellular alignment is called a "Molecular Massage".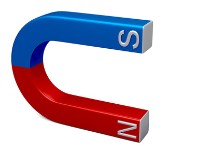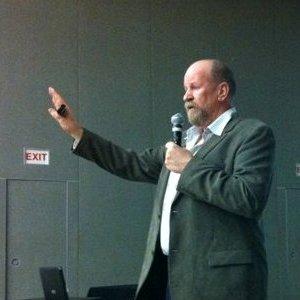 "Magnetic therapy may seem like a controversial therapy; nothing could be further from the truth if the magnetism is designed responsibly. Using responsibly designed magnetics for neuropathy is a bio-medical magnetic application. Did you know Bill Gates and Microsoft success wouldn't exist without magnetism because computers wouldn't work. An X-ray, MRI, every monitoring device in a hospital required the manipulation of a magnetic field to produce those tools. One magnetic designer has achieved engineering that isn't discussed or researched and it will save lives, limbs, environment as well as billions of dollars in health costs. Applying a low gauss, uniform magnetic field is really giving your body a massage at a molecular level. If the body was properly hydrated and the right nutrition, I would equate it to the best medical team in the world working on me."

Advanced Infrared, Medical Imaging, Medical Education & Magnetic Therapy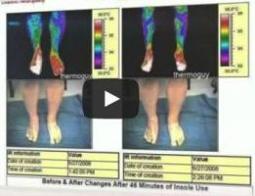 Leg Vein Inflammation/Reduction of Inflammation & Changes in 46 Minutes

Tops & Bottoms of Diabetic Feet Receiving Wound Care/Before & After Changes After 46 Minutes of Insole Use

Physiological Changes in 33 Minutes/Before Insoles, After Insoles
Features that are possible within the
Body's Ability to Self-Heal:
• Feel Better

• Reduce Inflammation

• Enhance your Delivery System for Nutrients and Oxygen

• Increase your Bone Density by better artery delivery

• Those things you do not want to talk about
can improve dramatically

• Natural, Non-Invasive, with Zero Side Effects

• Patented Magnetic Gel Technology

• Magnetic Soles and Wellness Products are a drug-free, non-invasive
way to have Vibrational Energy by the heating effect of the
Magnetic Field

• Lectured in Medical Education for Continuing Education (CE) Credit

• So simple, yet so complex for what they do

• Increasing Nerve Conduction, Increasing Circulation... and

• There is Nothing Else that can do this... and

• There is No Competition
Magnetic Soles and Wellness Products are considered as mandatory for everyone. Always consult your physician when a medical condition or disease is present; speak with your doctor about your questions or concerns. If you use this information without the approval of a health professional, you prescribe for yourself, which remains your constitutional right, and the authors, distributors, and/or all parties involved assume no responsibility. You may place Magnetic Soles in the beds of your pets if you advise your veterinary physician.

It has taken many years to take thermography to the highest standard as documented and taught by Curtis Bennett, Thermoguy.com. Specific pages are included as examples in this section to assist both you and your physician.