Feel the Benefits of our Magnetic Soles

Electromagnetic Fields (EMF) Hazards
Magnetism & Radio Frequency Exposure?
Wireless Exposure & Specific Absorption Rate Simplified
"This is the science we are relying on to protect us from RF EMF exposure from smart meters, wi-fi and cell phone radiation. Due to errors or omissions in safety code, the smart grid for smart meters will expose people and everything in the coverage area to electromagnetic radiation 24 hours a day, 7 days a week. Safety limits now are based on 6 minutes per day for a 200 lb man; that exposure changes to 24/7 based on a test that isn't even applicable. The specific absorption rate is an admission of a radiation dosage."

Here is the picture of the specific absorption rate, the test adopted by Health Canada and the FCC. This is the science used to keep you safe and you will see how important information was missed that links the frequencies to adverse health effects."
~ Curtis Bennett
Thermoguy.com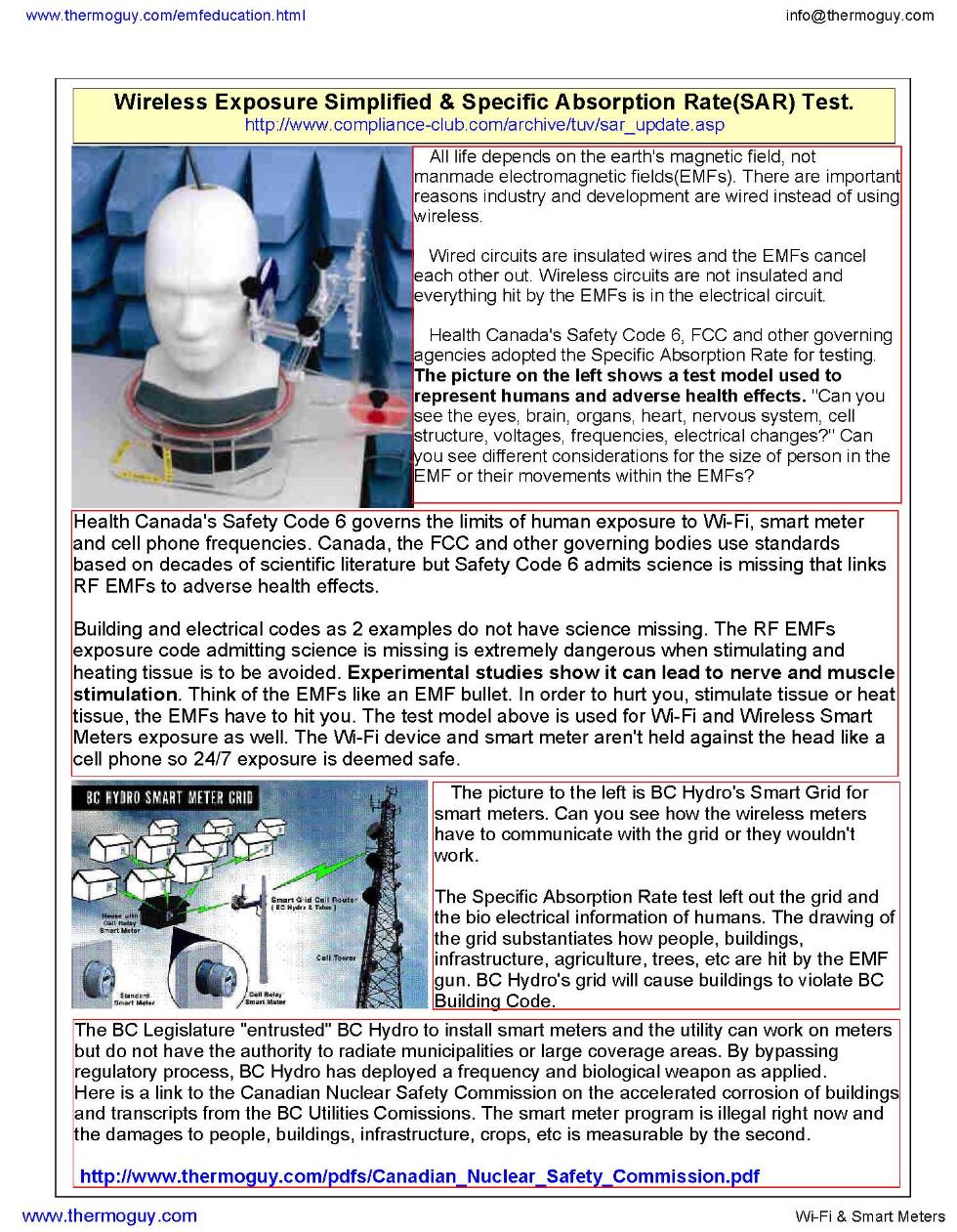 Dangers of Frequencies as applied is now Lectured in Medical Education
"The dangers of these frequencies as applied is now lectured in medical education for education credits required for ongoing medical licensing. Here is the approval of the program followed by a link to the medical education administrator's letter.
The program has been approved by the American Academy of Family Practice (9.25 CME), the American Holistic Nurses Association (9 contact hours) and through CE Brokers for the State of Florida for all health disciplines. We are also approved for 11 PDAs by the National Certification Commission on Acupuncture and Oriental Medicine (NCCAOM), the Kentucky Board of Dentistry and by the National Certification Board for Therapeutic Massage and Bodywork.
It is critically important you understand the damage caused by these frequencies as applied is measurable by the second. The peer-reviewed science is called electromagnetic induction and the utility uses that to generate electricity."

~ Curtis Bennett
Magnetic Investigation Saves Diabetic Feet, Reduces Inflammation, Increases Circulation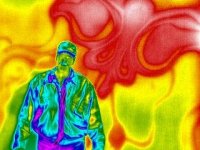 Posted by "Thermo Guy"
07 May 2012
Reprinted with permission
"It wasn't known if magnetic or electromagnetic fields(EMFs) impacted human physiology. We broke down the science to show any physiological changes when magnetic flux lines interact with biological systems.

This information has never been released to the public before, and the significance to diabetic neuropathy can't be overstated, saving feet and lives while complementing medical objectives. Double blind studies found increased nerve conduction, regrown nerve fiber and so much more: Parkinson's, Alzheimer's and they would have saved Christopher Reeve's life.

Here is a brief video [below] of advanced research using 100% non invasive radiology in providing sight to medicine and it is lectured in medical education for education credits required for licensing.
["Limits of Human Exposure to Magnetic or Electromagnetic Lines of Flux(EMS)"]

All magnetic fields are not created equal and this video was completed with specific magnetic designs, they are not to be represented for any other magnetic products, designs or health effects without exception."

Curtis Bennett
Director of Operations
Chief Science Officer
Interprovincial Journeyman Electrician(Red Seal)
Engineering Technologist
Adjunct Faculty, IHF & GEDI
http://www.thermoguy.com/emfeducation.html

Radio Frequency Exposure: Specific Absorption Rate Testing Method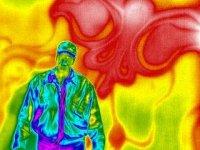 Posted by "Thermo Guy"
13 Dec 2011
Reprinted with permission
SAR or Specific Absorption Rate Testing Method is used to document
radio frequency exposure to humans.
"As you can see by the link [below], the process used is a mannequin to probe for temperature after exposure. The SAR method is seriously limited in information; they aren't documenting true physiological changes with EMF exposure. This blog is going to show you information in the infrared spectrum that exceeded industry expertise.

[Health Canada] Safety Code 6 uses the same standards as the FCC and international bodies on limits of human exposure to RF EMFs. Stimulating tissue and the heat effect are to be avoided according to Safety Code 6. Experimental studies have shown it can lead to nerve and muscle stimulation but the mechanism was missing.

The missing mechanism linking the frequencies to adverse health effects was reported to Health Canada and by expert witness for Canadian Parliament's Standing Committee on Health. Health Canada didn't follow Safety Code 6 and pass on to provinces, U.S., [and] W.H.O. critical information that wasn't seen before had been found. Wi-Fi in schools and Smart Meter frequencies violate Safety Code 6. They stimulate biology and heat tissue which is to be avoided. While technology upgrades are important, computer stations and technology needs to be wired. Wi-Fi in schools is taking billions of dollars in sustainable construction economy from countries and the frequencies are contributing to health costs.

Smart Meters are another wireless technology to read your electrical, gas and water meter to report consumption wirelessly. Humans aren't wired for those frequencies, neither are bees, pollinators or ecosystems. Pacemakers and health monitoring equipment warn of EMFs interfering with their devices; Smart Meters will deliver the EMFs to their homes. Here is a link to Central Maine Power admitting Smart Meters are causing interference.

Below is a time-lapsed infrared video investigating flux exposure; is tissue stimulated?"

Thermografix Consulting Corporation
Limits of Human Exposure to Magnetic or Electromagnetic Lines of Flux(EMS)
(0:43 min.)
55% of BC municipalities voted to support a moratorium on smart meters for particular reasons. Health and environmental costs alone will bankrupt countries while contributing to extinction of species. Wi-Fi is in US courts, look at the filings with declarations under threat of perjury. Barry Trower refers to genetic mutation of ovaries.

An immediate moratorium is required, the health and environmental effects are unrealized. We aren't even discussing the harmonics affecting electrical distribution or the unprotected electrical systems of the body.
Electromagnetic Fields:
A Scientific Overview

By the late
Dr. Theodore (Ted) Litovitz,
Physicist and EMR Researcher,
Catholic University of America
(24:25 min)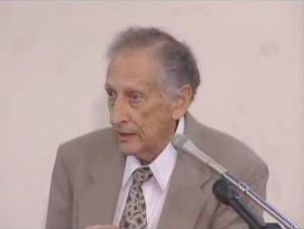 Jun 28, 2011
Electromagnetic Fields featuring Dr. Ted Litovitz. This presentation was given to Congressional members about 10 years ago by The Council on Wireless Technology Impacts. Edited by Ed Ellsworth. DVD available from Enlightened Films.
"Due to the mechanism missing linking the frequencies to adverse health effects, heat effect was the only precaution employed. That is ridiculous science, look at this video taken 10 years ago with an amazing scientist showing health adverse health effects at levels 75,000 times lower than allowable. 10 years later we are trying to blanket the planet with cellphone, Wi-Fi and Smart Meter frequencies.

All electrical or wireless devices need to be compatible with frequencies (EMFs) they are designed for, or they won't work, and humans, bees, pollinators or environment are unprotected, intricate, wireless systems."